Known for its cultural heritage and delightful hospitality, Dublin is located on the east coast of Ireland at the River Liffey's mouth. This river flows into the city divides the city into two. It is one of the walkable cities in Europe, and all places in this lavishing city are worth a stroll. Dublin is deeply soaked in its incredible history and culture so, make sure to check in all the history and culture-filled attractions, and yeah! Don't forget to stay in one of the best hotels in Dublin. It is particularly famous for numerous book festivals and a top-notch new city library. Undoubtedly, this capital city has literature in its blood. Moreover, this city sprawls rather than towers. Let's explore this world-class city!
Things To Do and See:
Dublin is vastly bursting with top tourist attractions. We can bet you will love this place. Because every time you visit, you will get to see some new nice things. So, let's indulge in it!

Trinity College and The Book of Kells: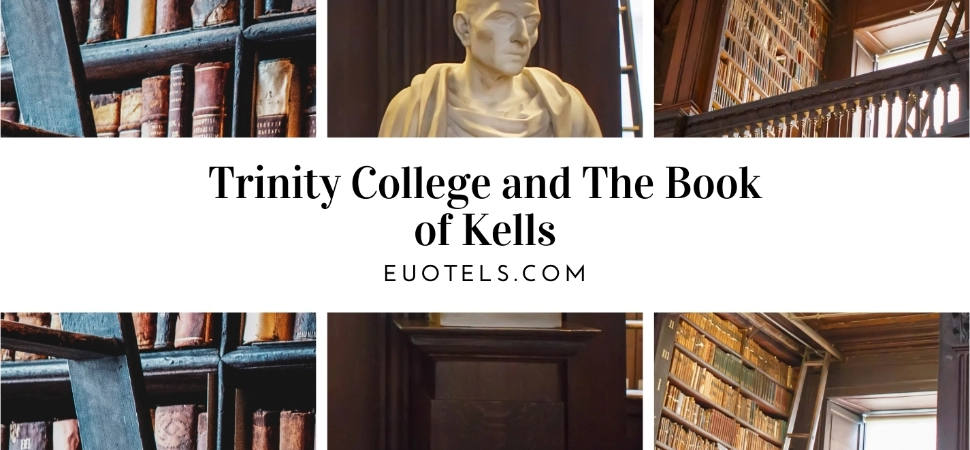 One of the oldest and noteworthy attractions is this college named Trinity College and The Book of Kells. But what tickles tourists the most is taking a grand look at the Old Library. Head to hallowed halls to dive deep into an extraordinary collection of literature or just give a read to a "Book of Kells." This book is a must-read and must-see attraction of this spot. So, don't miss out!

Chester Beatty Library:
Are you a book lover? Or just want to travel back in time? Whatever you want to do, Chester Beatty Library will be there for you! It is broadly famous for one of the remarkable museums embracing stacks of exquisite and unusual books, drawings, and manuscripts related to 2700 B.C. You will also come across some religious and artistic collections, including Asia, the Middle East, North Africa, and Europe. The works of this notable museum include the Biblical Papyri, Babylonian clay tablets, and other 260 various Quran manuscripts.

St. Patrick's Cathedral:
One of the massive and national cathedrals in Dublin is St. Patrick Cathedral. It hosts around 500,000 visitors annually as it is one of the few buildings that is still standing from the time of medieval Dublin. If you get around this place, make sure to give attention to the soaring vaulted ceiling. Don't forget to pay a visit to Jonathan Swift, a famous author of "Gulliver's Travel." Appreciate the incredible architecture and bountiful history of this place, but make sure to visit in the early morning to avoid any crowds.

How To Get Around?
Is this question ruining your whole trip vibe? No way! Because we have found you the solution:

On Foot Or By Bike:
If you want to get around in Dublin, there's no better way than traveling on foot. You will see, all the attractions are just within walking distance of one another.
You know what? Dublin is also very bike-amiable. Because there are convenient bike lanes that make it easy for the visitors to easily get around, so hop on!

On Bus:
It is one of the most effective ways to travel around Dublin. All the bus lines make their way to the city center and embrace the suburbs. From early morning to late nights, services are all available.

Tram:
The light-rail tram of Dublin is operated by Luas that takes you around and outside the city center. It is another option for you to travel around your fav places.

Best Hotels To Book For Your Trip:
Among too many brilliant options of best hotels in Dublin, it is hard to choose the perfect one. Every hotel will ooze charm with the warmest greets, but the best-loved, best-reviewed, and multi-award-winning are few so, let's see what Dublin has to offer you!

Jury Inn Dublin Christchurch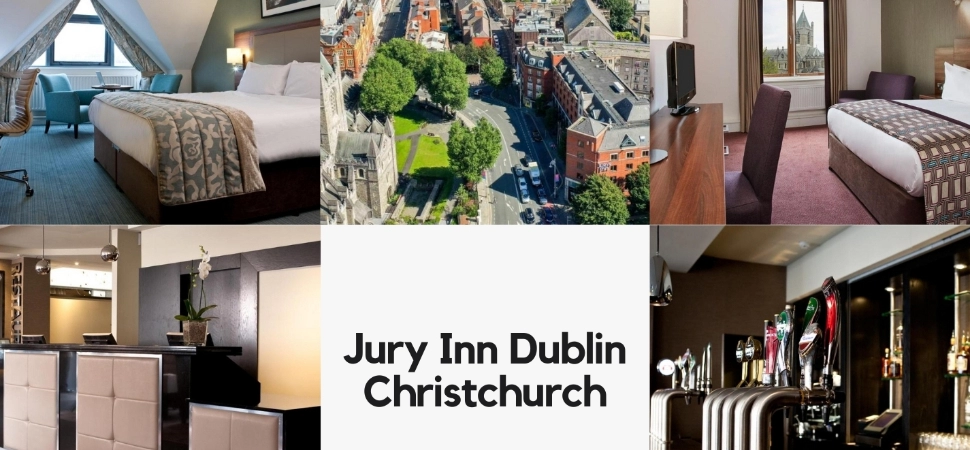 This impressive upscale hotel features en suite bedrooms, a restaurant, and Costa Coffee. The spacious and contemporary rooms are filled with special sparks like; dream beds, a 32 inch flat-screen TV with Freeview, spa toiletries, and a spacious bathroom. Moreover, you will come across a well-lit workspace area and tea & coffee amenities. Plus, it embraces luxurious pillows, a safe, and complimentary snacks and drinks.

Merrion Hotel Dublin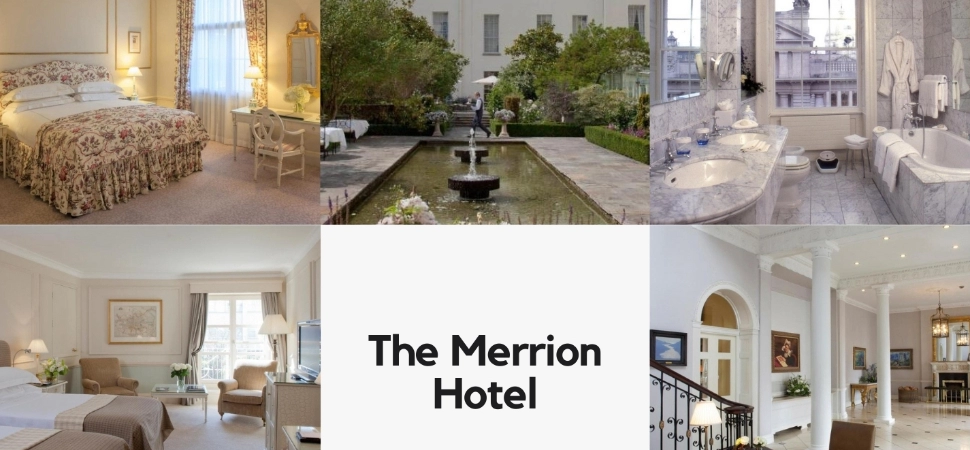 This award-winning hotel has a little spark of everything. The spacious rooms are sumptuously furnished with Georgian decor features flat-screen satellite TV, a minibar, and a refrigerator overlooking the mind-boggling gardens. Plus, rooms have Italian marble bathrooms, infinity pools, and beautifully landscaped gardens. Moreover, the spa features sumptuous spa and beauty treatments, a fully equipped modern gym, and an Italian marble steam room.

The Marker Hotel Dublin:
This chic hotel is standing on an ideal location in the cosmopolitan Docklands features 187 guest rooms and suites. It has an upscale brasserie and rooftop bar, a luxurious spa with infinity pools. Jacuzzi, sauna, and gym are also a part of this hotel. All the rooms are spacious, soaked in natural light, and adorned with intimated comfort and style in mind. All rooms are set with contemporary standards.

Fitzwilliam Hotel Dublin
This award-winning hotel is located in the heart of the city featuring elegant and flamboyant guest rooms. This hotel is embellished with stunning Conran and Paul Smith fabrics and warm walnut furnishings. Dive into the truly cozy-filled beds with a duck-down duvet and pillows. Moreover, get your tea or/and coffee with coffee and tea-making amenities, a mudrock bathroom with a chartreuse standalone bath, and a minibar. You will find a furnished balcony in some rooms too.

Conrad Hotel Dublin
Discover the historic and modern charms of Dublin in this pet-friendly sophisticated hotel. From non-smoking king deluxe rooms to twin deluxe rooms, you will find all that matches your preference. A chic brasserie, a craft beer pub, and a fitness center; all are the well-highlighted properties of this hotel. More than 192 bright and spacious rooms and suites, air-conditioned, fully refurbished, and beautiful. All rooms are filled with glossy wooden floors, oak panels, and bespoke Irish artwork.
Wrapping up, Dublin is quite a sweeping city that puts a smile on every visitor's face. It includes historic buildings, parks, National museums, and Dublin Hotels; you won't feel lacking anything. Whether you are a history buff or a bookworm, no wonder Dublin never disappoints you. So, step on it before the clock starts ticking!
Tags: