The capital of Hungary, Budapest, is one of the most culturally important cities. It is home to many UNESCO World Heritage sites. This city is sliced by the Danube River, while the Hilly Buda District and flat Pest connect. But you know what makes this place highly admirable? The Incredible Thermal Springs! They serve as the best relaxing and rejuvenating opportunity. And that's why tourists adore them the most. You will also come across many best hotels in Budapest, so make sure to live in them with comfort. It has something for everyone, from a dramatic history and exuberant architecture to replenishing thermal baths.

Wanted to know more about this heart of Europe? Let's immerse ourselves in it!

Things To Do and See:
No wonder Budapest is filling itself with numerous attractions. From cafes to world-class museums, you will get all to explore here. So, if you are visiting for the first time and don't know where to start, don't worry! We have enlisted must-visit places for you so, let's jump into them!

Danube River:
Dissecting the Buda and Pest sides of the city is the dramatic second-largest sprawling Danube River in Europe. Foot around the iconic sights like Hungarian Parliament and Buda Castle.
Most of the visitors recommended exploring the Danube River on foot or by boat. Meander through the Danube Promenade or signup for the evening cruise such as Legenda Sightseeing Boats and Portum Lines.

Castle Hills (Várhegy):
Nestled on the Danube River's west side, Castle Hill is a must-see district and considered a UNESCO World Heritage site. Walk on the pebble-filled streets, indulge in the history of Budapest, and enjoy the medieval atmosphere.

Széchenyi Chain Bridge (Széchenyi Lánchíd):
It is one of the hard-to-miss attractions in Budapest. Visitors flock to this bridge to stroll, drive, and bike across it. If you are a photo addict, no doubt, this place is filled with snap-worthy features. And by any chance, if you hit the place at night, you will be totally amazed by the spell-binding wonders.

How To Get Around In The City?

There are numerous ways of getting around your best-loved spots such as on foot, extensive public transport, taxi, and many more. So, let's see which options are best for you!
On Foot:
If you want to visit the neighborhoods of Dublin, traveling on foot is the best way. You will get to cherish the historic architecture as you walk through the streets.
Public Transportation:
If you want to go across town, public transportation is an option you should opt for, such as funicular, tram, bus, metro, or train services. Make sure to validate your tickets because plain-clothed inspectors show up out of nowhere for a pretty hefty fine.
Taxi:
If public transport doesn't work for you, a taxi is best for you. Make sure to book those taxis with a yellow license plate, a yellow taxi sign, and a dashboard ID Badge.

Best Hotels To Book For Your Trip:
Finding the best Budapest hotels is a tiring task. But, you shouldn't worry about it because we are right here for you. Book one of your favorite hotels from the list given below and enjoy it to the fullest!

Aria Hotel Budapest: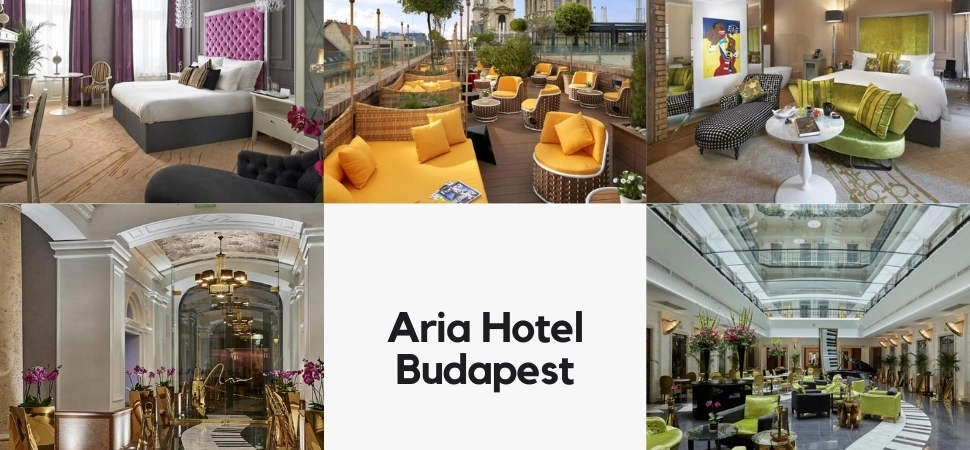 Stay in the heart of this city in one of the best hotels named Aria Hotel Banquet that features a rooftop bar and sleek air-conditioned rooms and suites fabricated around four music styles, and a spa center with pool hammams and saunas. Every room boasts a state-of-the-art multimedia system, a bath, a walk-in shower, a Nespresso coffee machine containing a complimentary capsule, and an iPad. You will also get four bottles of spring water every day of your stay. Moreover, wide-ranging CDs and DVDs of music will be in your accessible range.

Prestige Hotel Budapest: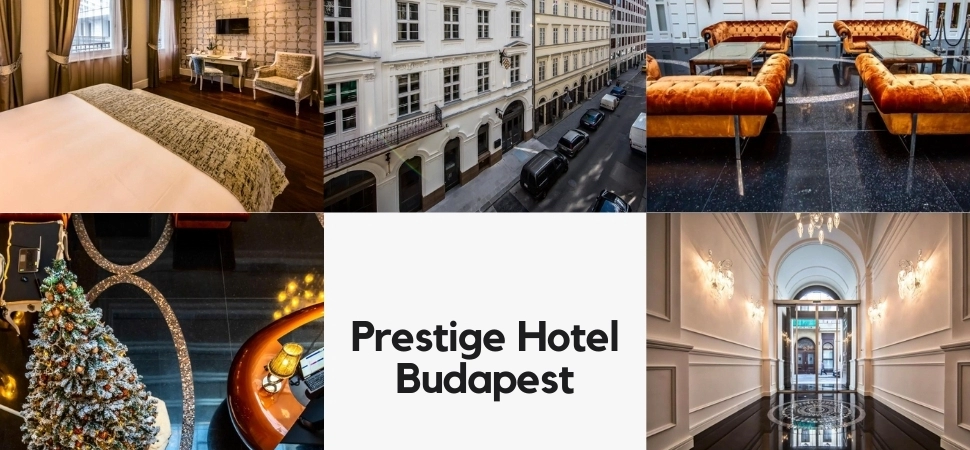 Prestige Hotel Banquet is set in a refurbished historic building in the city center. There are 85 classic-style guestrooms, and every room of this hotel is furnished with Cavali furniture, air-conditioned, a flat-screen cable TV, a laptop safe, a minibar, a fitness center, a spa tub, and an on-fleek bathroom. The property is pristine with around-the-clock service. From standard rooms to executive rooms to suites, all are filling up this hotel with a fine blend of harmony and elegance.

Mystery Hotel Budapest: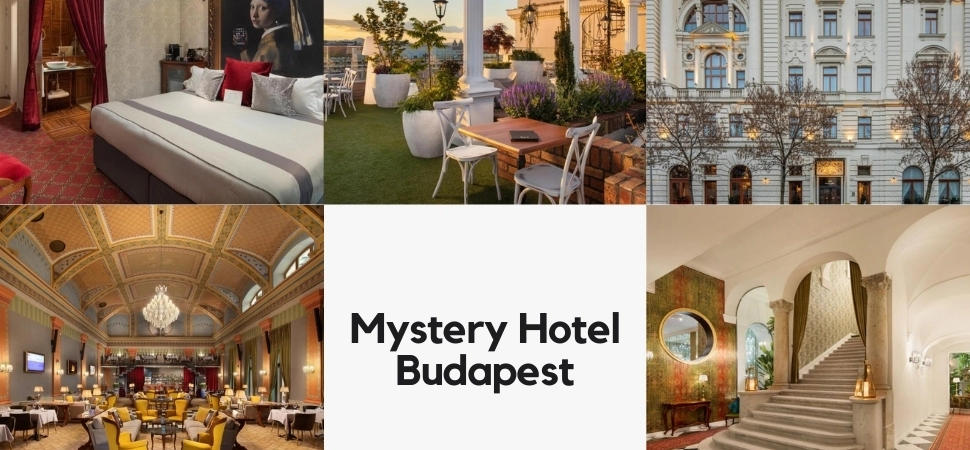 This chic hotel has eighty-two lavish rooms with free Wi-Fi, an in-house spa, and a wellness area. The rooms of this hotel are greatly equipped with a flat-screen TV with satellite channels, a Nespresso coffee machine, complimentary mineral water, free toiletries, a shower, and a work desk. Rooms are finalized with a private bathroom with a hairdryer. Some rooms also have a seating area, and guest rooms are individually filled with a wardrobe and air-conditioner.

Hotel Clark Budapest: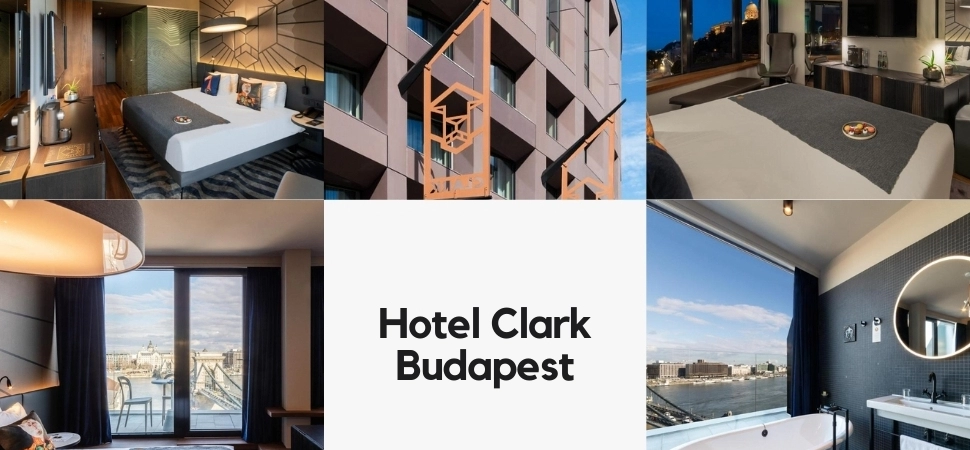 This remarkable hotel filled 86-air conditioning rooms with remarkable features like a flat-screen TV with satellite channels, a wardrobe, a private bathroom that includes all necessary toiletries, a coffee machine, and some of the rooms have balconies. Moreover, the fitness center is also a part of this hotel. Plus, rooms are of four categories includes courtyard view, Street View, Danube View, Deluxe. All are beautifully embellished with vivid curtains, unusual cushions of animals in aristocratic costumes. And yeah, this hotel is particularly designed for adults.

Rock Hotel Budapest:
Play hard and relax hard in a one-of-a-kind of Rock Hotel Budapest. It features sleep-like rocking bedding, Lamborghini coffee, HDTVs which are perfectly balanced with a sleek, contemporary style with a Zen minimalism. Whether your choice is to unwind yourself in cozy rooms or go out in suites, take advantage of your stay in every way. Plus, you will find spa bath products, in-room yoga, and meeting rooms.

Summing up, Budapest is a dynamic city, and it came into being with the fusion of three formerly independent towns named Old Buda, Buda, and Pest. From vibrant and lively mornings to unrivaled nightlife to Budapest hotels, all you can have in this city. So, hurry up, and get the show on the road!
Tags: